Over a workday, it's good to refill your energy with a break and some uplifting news. From an 87-year-old grandma turned model to the inspiring journey of an Olympic athlete, the internet is full of content that's nothing short of endearing. Get ready to smile from cheek to cheek!
Bright Side now shines a light on kindness and positivity with a compilation of joyous tales.
1. A young woman had the surprise of a lifetime when, in just 3 years, she became the mother of 9 kids.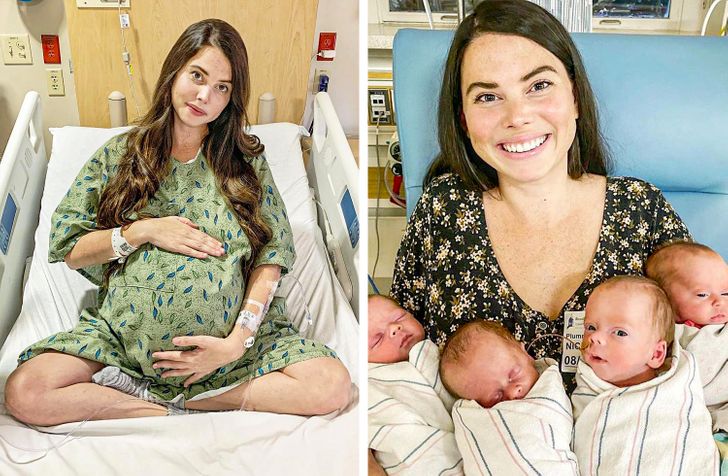 © maxinelee_y / Instagram, © maxinelee_y / Instagram
Not long after giving birth to her first newborn, Henry, in 2017, Maxine Lee and her husband decided to adopt a group of 4 siblings, Aiden, Parker, Connor, and Elliot. But fate still had something in store for the couple.
In May 2020, the young mother announced she was pregnant for a second time, this time with quadruplets. "The chances of conceiving quads without IVF or IUI are about 1 in a million," she revealed in her announcement post. Finally, on July 31st, babies Silas, Theo, Beck, and Cecilia, were born, turning their parenthood journey into an epic saga.
2. A first time model at 87 years old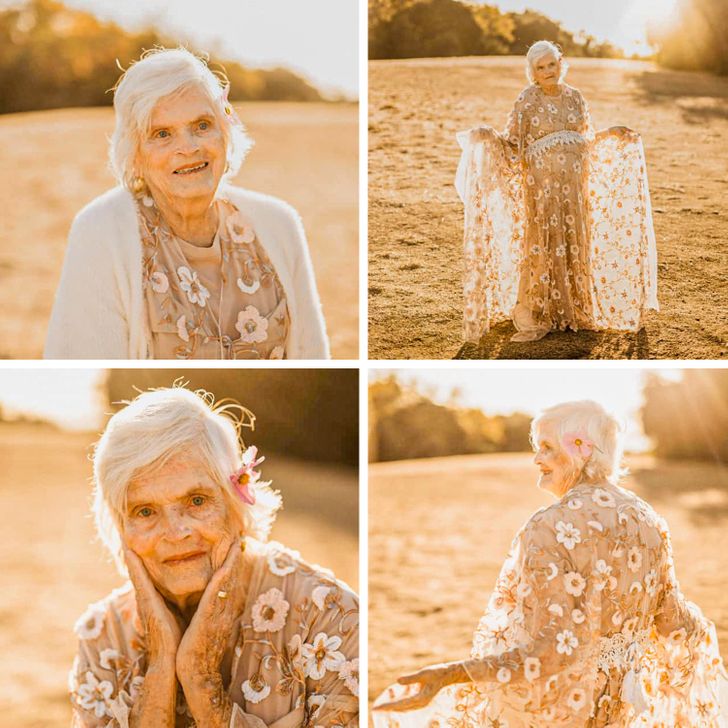 © inthebliss / Instagram, © In the Bliss / Facebook
"The client that was going to wear this dress canceled, so I asked my husband's 87-year-old grandma if she wanted to model the dress for me," said photographer Stacey Marin.
3. "One of the best birthday gifts I could give myself."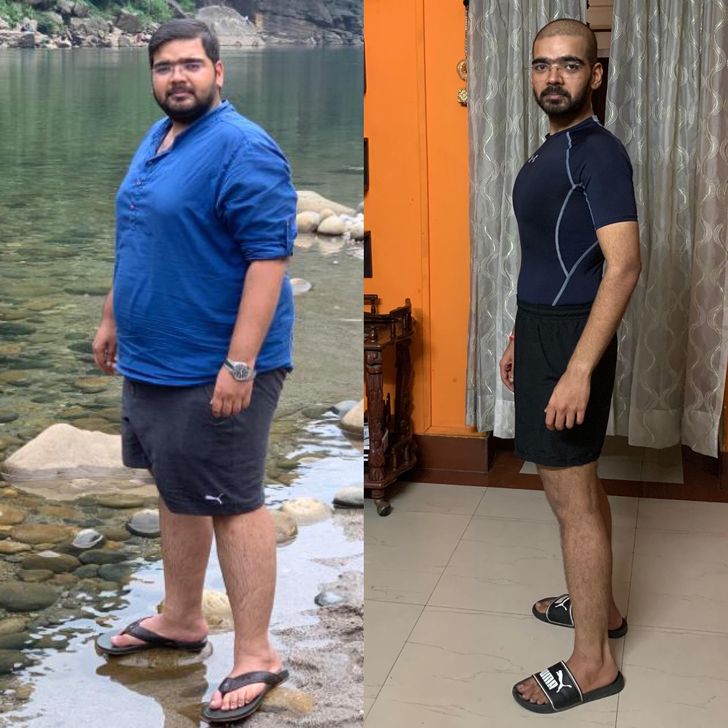 © anarchy911 / Reddit
"Lost almost half of my highest weight."
4. "I'm 41 and just earned my degree."
© squiggyfm / Reddit
This post on Reddit created a wave of inspiration for some:
"I'm almost 40. I'm contemplating going back to finish my Bachelor's and I'm scared to death. You give me hope sir. Congratulations." — KochuJang / Reddit
5. His sister graduated with honors and he kept his promise.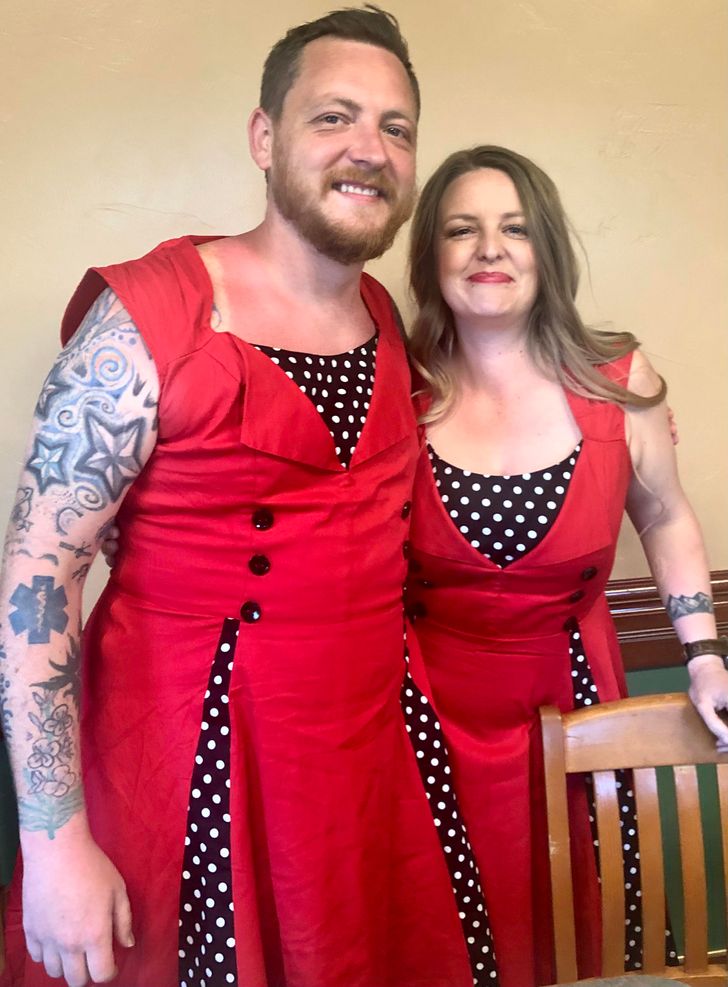 © frekkenstein / Reddit
"I told my sister that if she graduated with honors I would wear a matching dress to her graduation. She said it was her motivation to make it happen," explained the Reddit user.
6. "One of my oldest friends just earned his Doctorate of Education in May 2021 after several years in prison."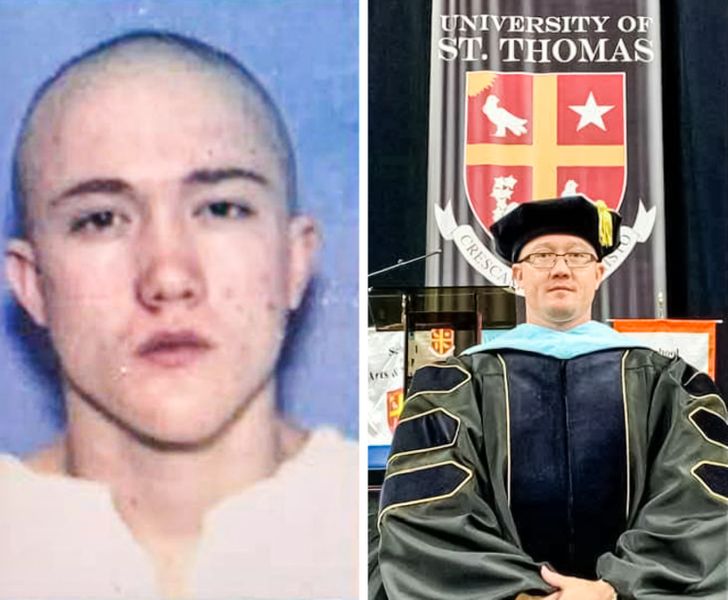 © msmegan99 / Reddit
He's been helping incarcerated and former incarcerated people for years and is currently a re-entry specialist.
7. "Saw the left picture on my Google photos and felt proud of myself."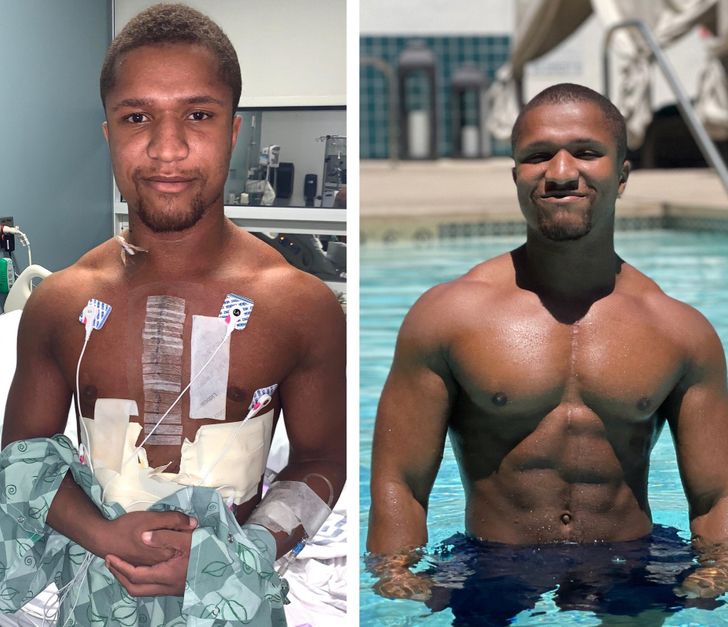 © StarksTwins / Reddit
"It's been 1.5 years post-open-heart surgery," shared the Reddit user.
8. Quanesha Burks went from McDonald's to the Tokyo Olympics in the Long Jump.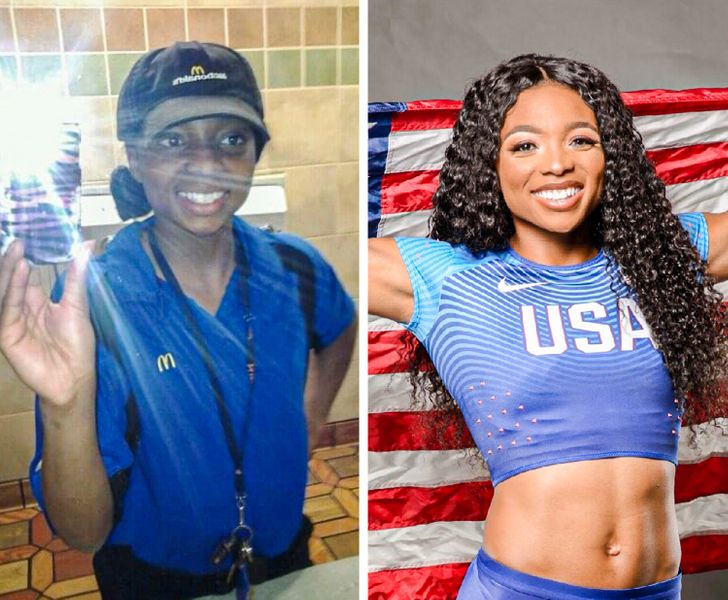 © strongbelieverQ / Twitter
The American athlete shared the successful journey of a "small-town girl," as she puts it, on Twitter.
9. "I was told that my chances of having kids after radiation were very slim. 7 years later my son was born."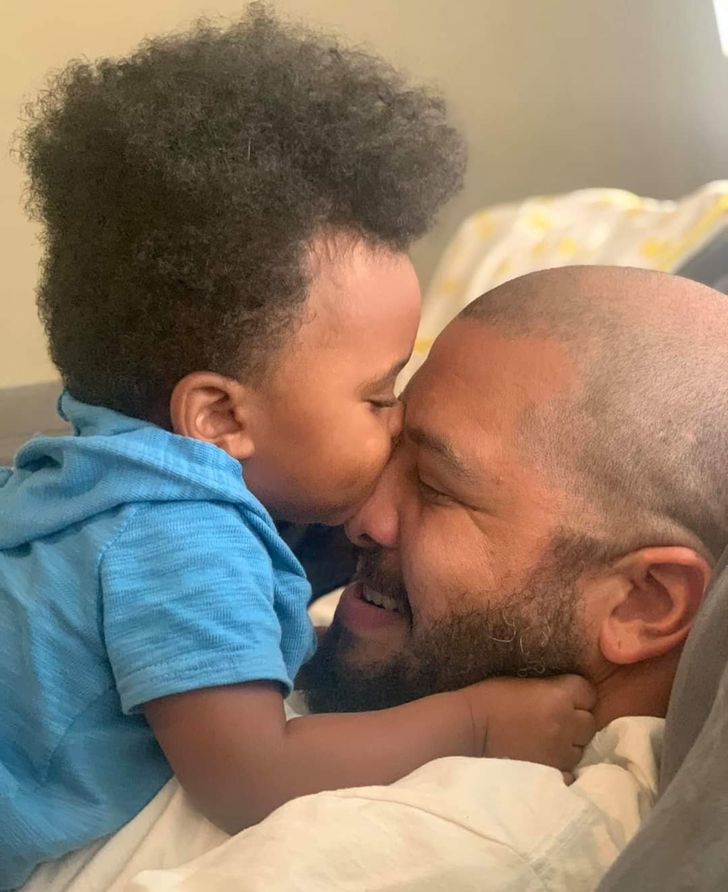 © MoeG*nz6 / Reddit
10. Sophia Di Martino from Marvel's Loki series shows how her costume was made so that she could easily breastfeed.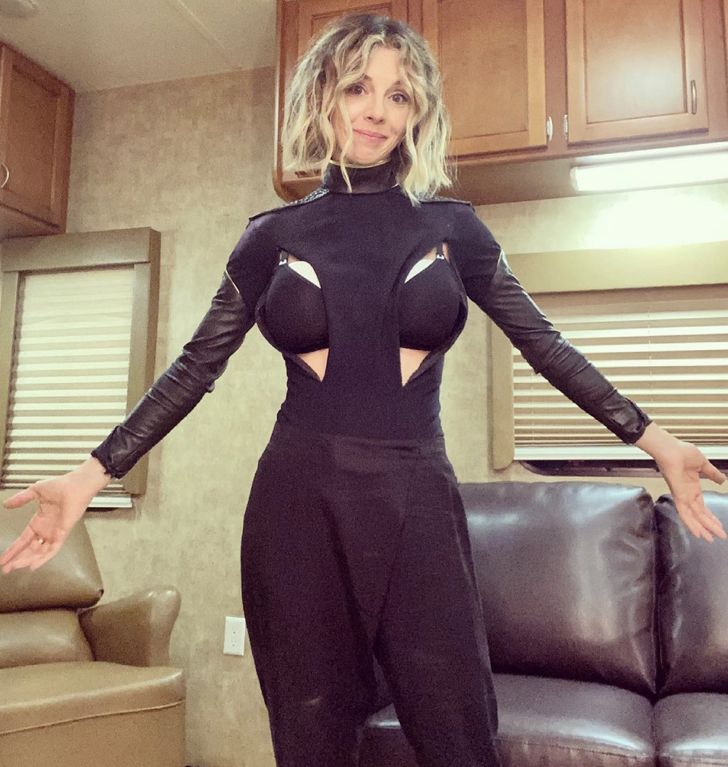 "It's not easy being a working mama! Genius, Christine Wada, designed my character's costume and added concealed zippers so I could pump easily and nurse my baby between takes," explained Di Martino in a viral tweet. "Little (big) things like this make it possible for me to do my job and be a parent. I'm forever grateful."
What never fails to put a smile on your face? Has anything happened to you that represents the best there is in people? Bring happiness to the comments by sharing your best stories and pics!
Bright Side has its own podcasts now. Take cool articles with you and listen to new stories whenever and wherever you want.