Every time a guy tells a girl, "You look more beautiful with long hair," he should consider it for himself as well. For the last year, more and more men have opted for radically different hairstyles and admitted they feel much happier with their new looks.
Bright Side is cheering for men who decide to look more than like wizards and Vikings than lawyers and office workers, and here are our favorite examples.
1. "Some Pacific curls for you guys."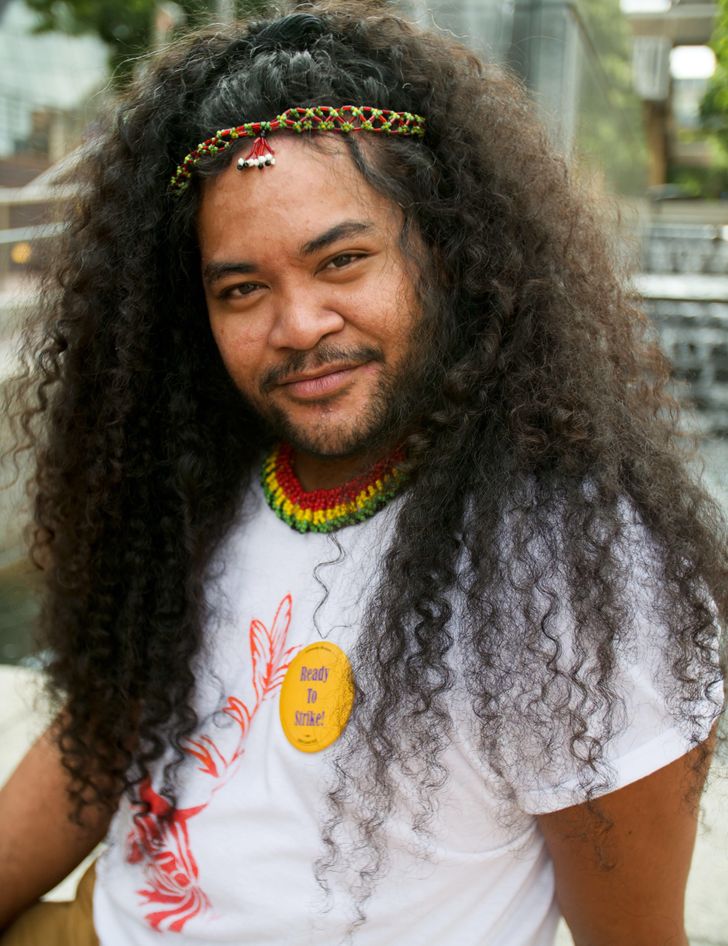 © jjdoll503 / reddit
2. "Just a man with his cat…"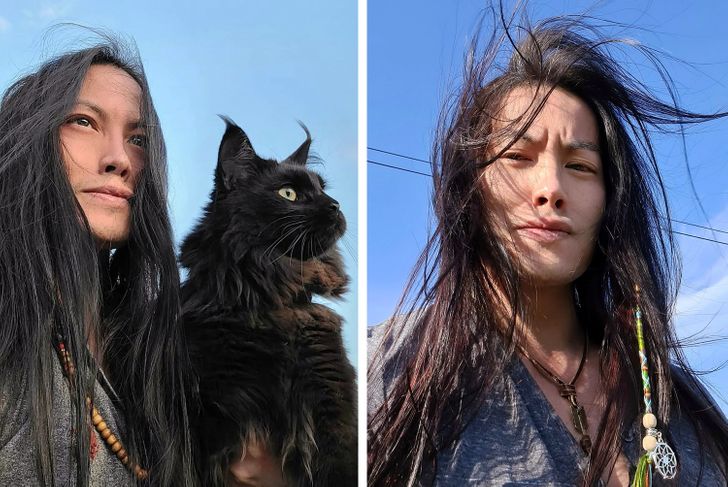 © mrsuzukid / reddit
3. "Usually I rock curls, but straight is fun too!"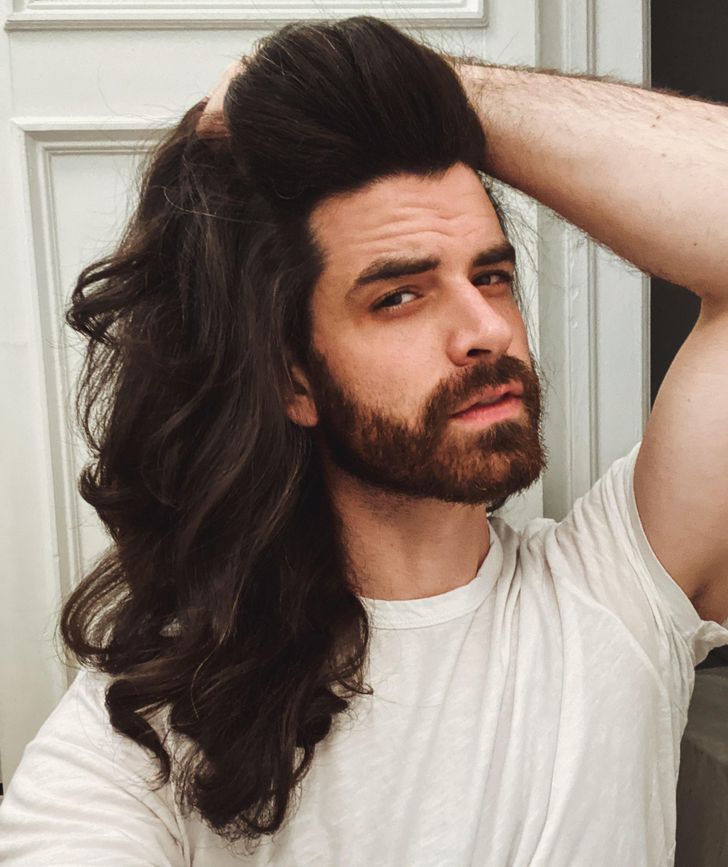 © bludog89 / reddit
4. Bob Ross is smiling down on this guy.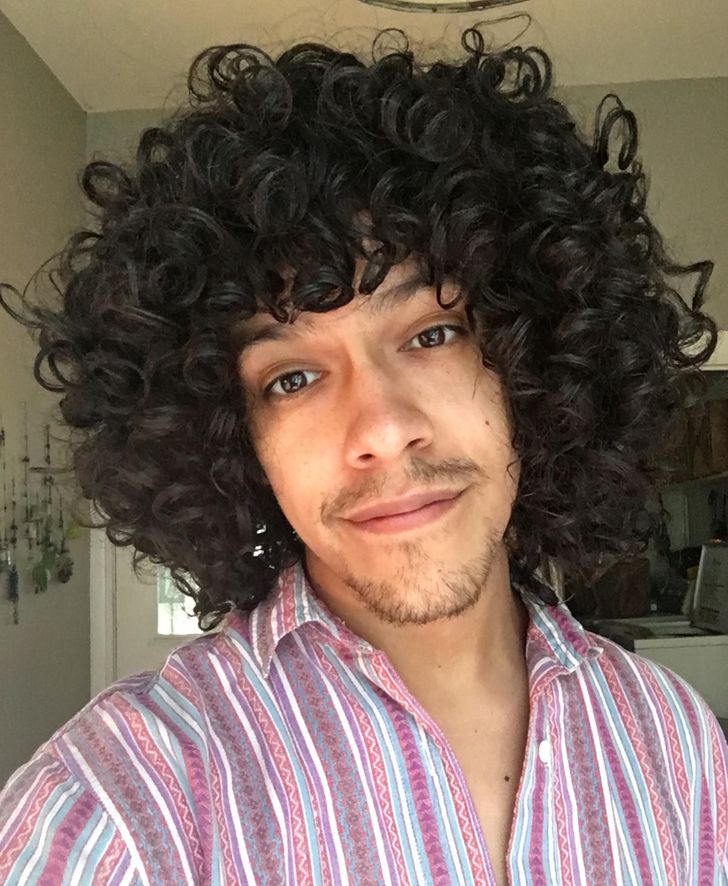 © jwdealba / reddit
5. "Got a good portion chopped off…but I had to leave some flow."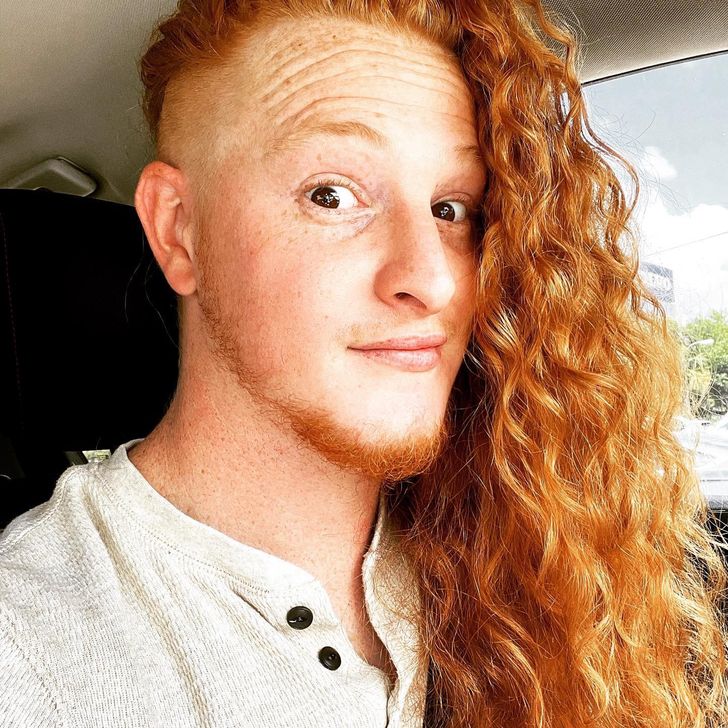 © cityCM_mikeNolan / reddit
6. "Wavy!"
© ISkateboard / reddit
7. "I didn't think that having long hair would make me look so different!"
© Velideon / reddit
8. "My hair feels really soft and touchable."
© decruns / reddit
9. "Messy bun work flow, featuring a weird hand gesture"
© Goingnowhere12 / reddit
10. "Just wishing you a lovely summer!"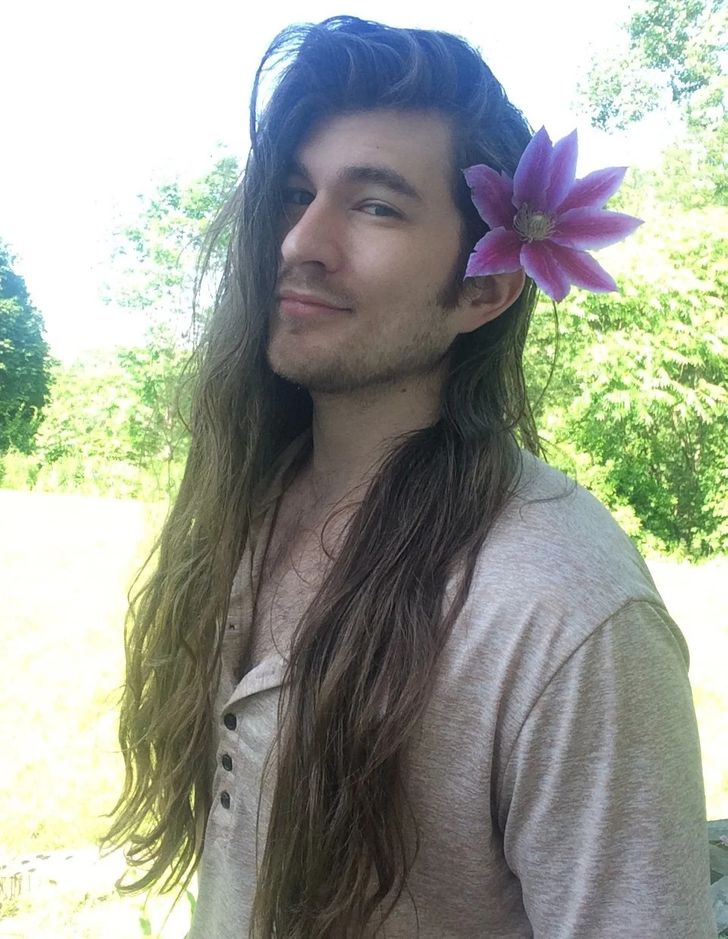 © Apolecia / reddit
11. "I got a new hat."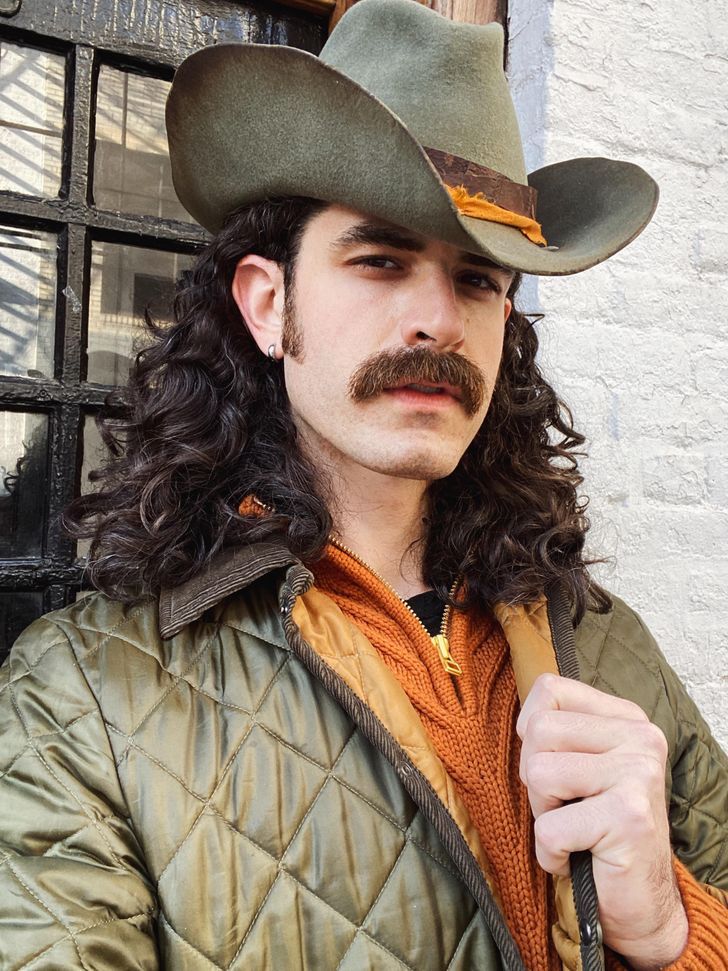 © bludog89 / reddit
12. "Growing for 2.5 years from a skin-faded pompadour. No plans of stopping anytime soon."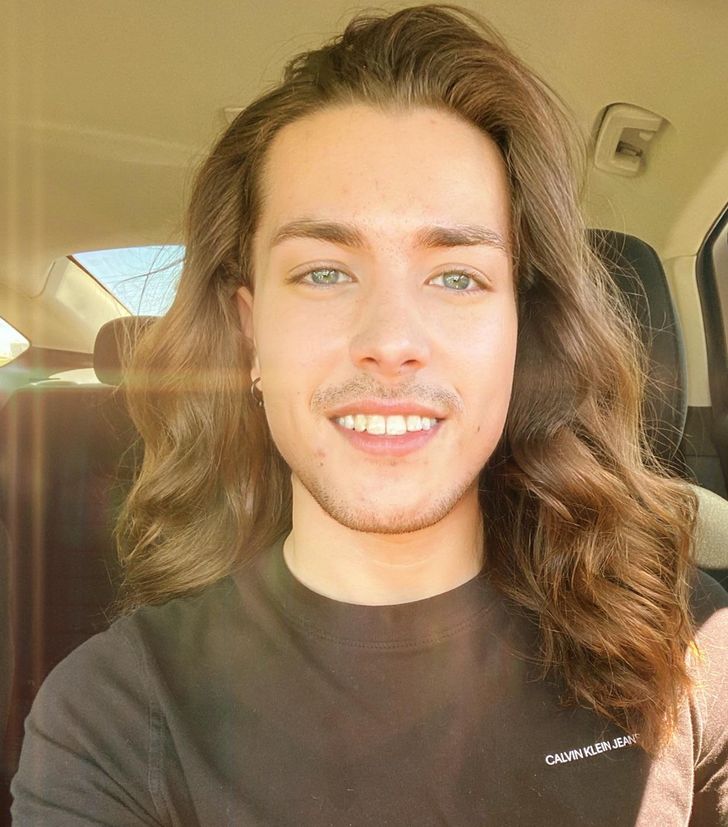 © dylanhumm / reddit
13. "Haven't shortened my hair in 4 years, with my whole family telling me to cut it constantly."
© whorseb*** / reddit
14. "I was thinking my hair wasn't growing, then I see these pictures and can see the progress."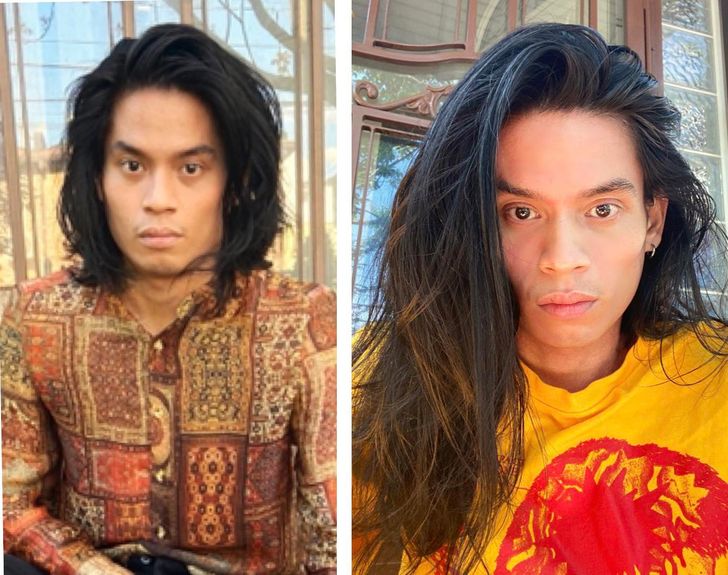 © JeanMinusClaude / reddit
15. "I'm aiming for below shoulder length. Discovered this year that it's curly, so it'll take longer than I thought!"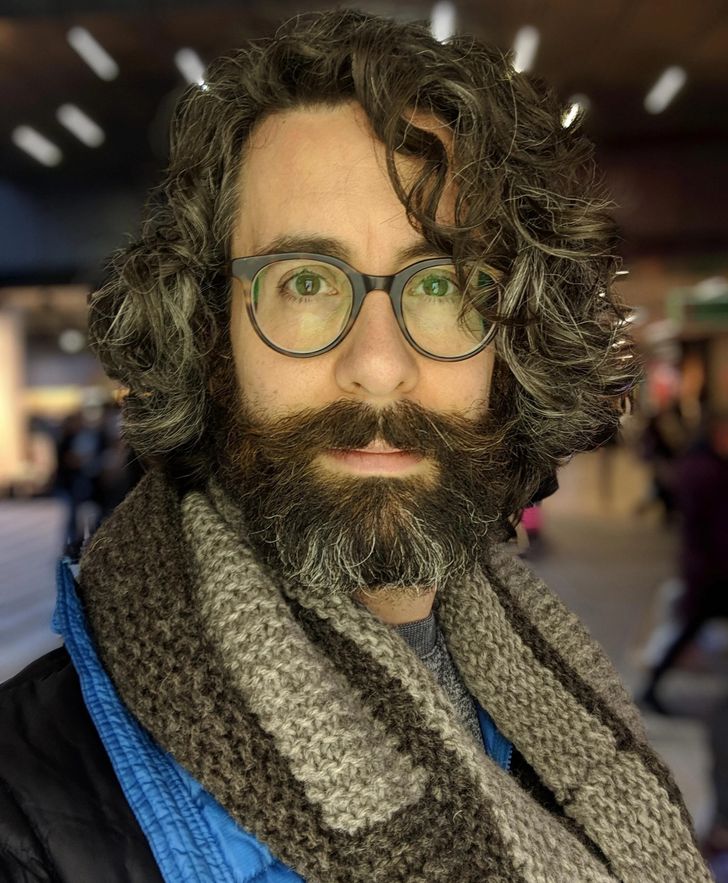 © michaelrichardhall / reddit
16. "Probably top-5 best hair days I've ever had, but I have nowhere to be today."
© delazoo269 / reddit
17. "How do I manage helmet hair? I let it fly free in the wind."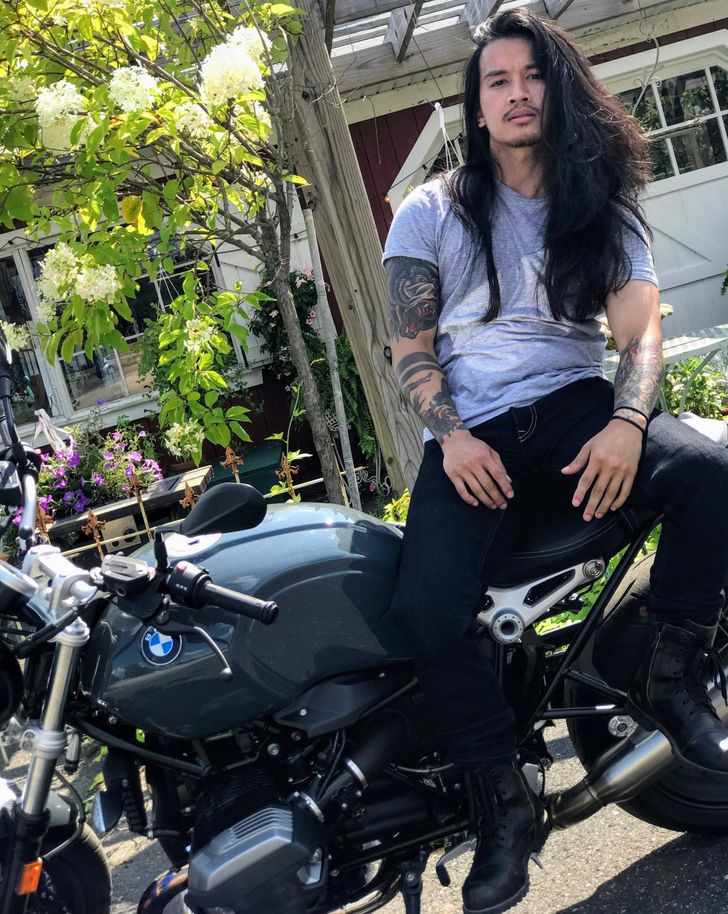 © Feral_Warwick / reddit
18. "Finally at the length I've wanted since forever. Also makes for great insulation on colder days."
© Mizzko / reddit
19. "Had a photo shoot earlier today and felt so fine thanks to my makeup."
© mcsnatcher32 / reddit
20. Let the lion out!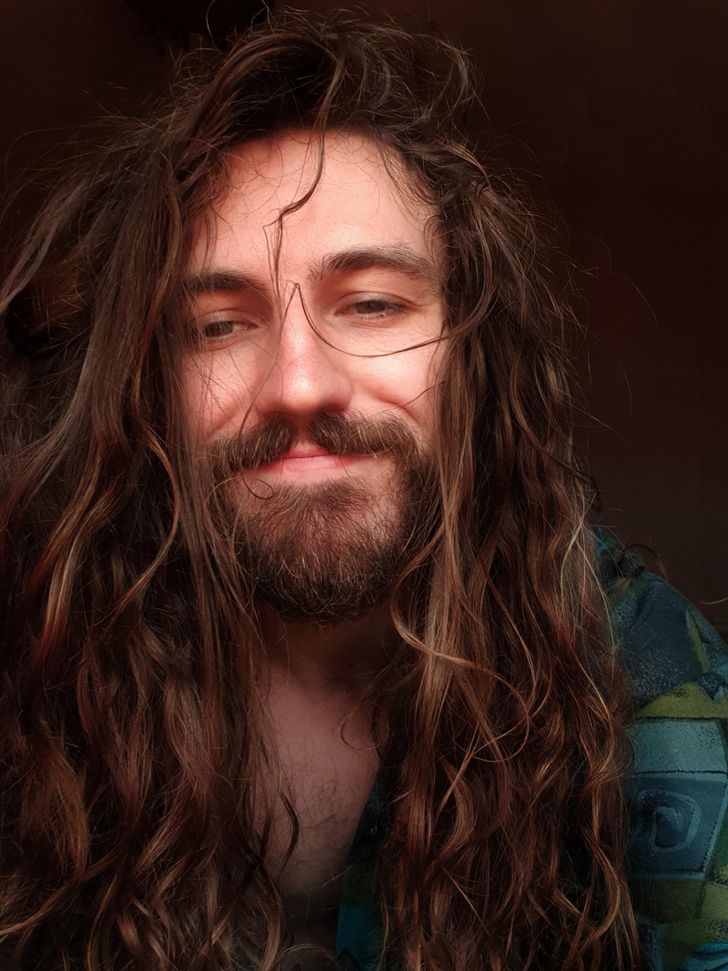 © Samuel978 / reddit
21. "It took 6 years of hating haircuts!"
© unicornclouds / reddit
22. "Woke up with great hair. Have had longish hair for 20 years, and it rarely looks this good."
© picklefingerexpress / reddit
23. "I struggled with having grays at a young age. 3 years ago, I decided to stop using dye and let my hair grow."
© xchavez / reddit
24. "'Comb your hair,' they said. 'It'll be fun,' they said!"
© redneckgymrat / reddit
25. Talk about a glow-up!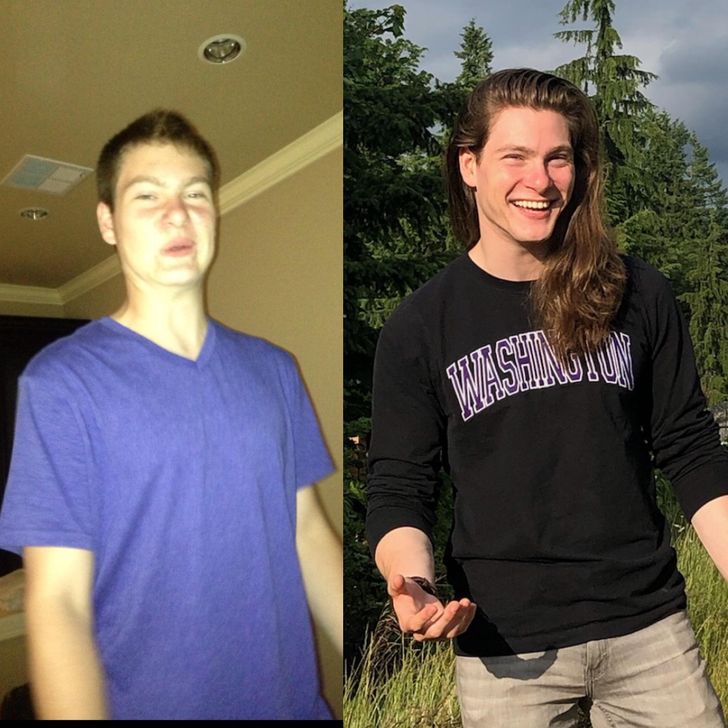 What hairstyle do you prefer? Longer or shorter hair?